Whether they are in front of the camera or behind it, on stage or in the wings, UT alumni have been entertaining the world for decades as actors, writers, choreographers, producers, directors, and documentarians. Read all about our Vols who honed their skills in the classroom and on our theatre stages and find out where you can see their work in action.
Dale Dickey isn't just an actress. She's a storyteller. And nowhere does that fact become more abundantly clear than on stage at the Clarence Brown Theatre, the place where she spent much of her childhood and young adult years.
---
Tramell Tillman's first stage role was at age ten, in a church play. "I was petrified," he remembers. "I had to say one line, 'Hello. How are you?' When I said the line, all the nerves went away, and I was enthralled by all the energy. I thought, 'I really like this.'"
---
Paula Pell graduated from UT and started working with an improvisational group from Disney World on a TV show pilot. Shortly thereafter, SNL came calling. But they told her it wasn't an audition to be a player. "So I said, 'OK, what is it? Is it a mail-order bride situation, or what?'"
---
Knoxville native John Cullum ('53) is a two-time Tony Award winner who is best known for his Emmy-nominated portrayal of Holling Vincoeur on television's Northern Exposure. The Clarence Brown Theatre honored Cullum with its CBT Artistic Excellence Award. Cullum recently spoke about his memories of UT and what's next for him.
---
Sometimes we all need a little help from friends to succeed in life. For Rusty Mowery, the opportunity that helped him break into the world of theater came from a professional actor who was in a show with him at the Clarence Brown Theatre. After one performance, his castmate encouraged him to come to New York, even offering him a place to stay. Mowery took him up on the offer and before long was chasing his big break on Broadway.
---
Ashlee Latimer ('16) remembers the moment she knew she could achieve her dreams. She was nine or 10 years old, helping her mother, Maria Hall, roll up newspapers in the Knoxville News Sentinel warehouse for them to deliver the next morning. Hall saw a story about the singer-songwriter Vanessa Carlton. "Ashlee, this could be you one day," Hall told her daughter. "You just have to keep going, no matter what happens."
---
Fans of the Clarence Brown Theatre may recall that Conrad Ricamora ('12) was cast as "Ninoy" Acquino in David Byrne's Off-Broadway musical about Imelda Marcos, Here Lies Love, even before he had finished his run in the CBT's 2012 production of Kiss Me, Kate and received his Master of Fine Arts in acting.
---
She speaks with the quick energy of a longtime New Yorker, but Constance Shulman ('80) keeps a bit of East Tennessee with her—a lilt from the hills that's part of her distinctive voice, instantly recognizable to anyone who's heard it from a stage or screen. Shulman, originally from Johnson City, Tennessee, recently came back to campus to teach two master theatre classes.
---
An African goddess clad in silver and a Southern belle in yellow and green spandex soar into the night sky as a blue-black jet flies in behind them. As they fly, the women and the jet weave and spiral around each other. The perspective zooms in and out of the aircraft, showing other colorful characters before ultimately shifting back to the women and the jet, now flying in parallel across the screen with one word in the background: X-MEN.
---
Somewhere at UT there's a video of Valisia LeKae ('01, A&S) belting out Diana Ross tunes in an audition for the Women's Chorale group. She didn't make the cut, but that's okay with her—especially since she was recently nominated for a Tony Award for her portrayal of Ross in the Broadway hit Motown The Musical.
---
In the wee hours of a Tuesday morning in January, Rich Middlemas was happily snoozing when he got a call from his sister—a loud call from his sister: "Your life just changed! Why are you asleep?" Before he could wipe the sleep from his eyes, Middlemas found that his documentary film, Undefeated, had just been nominated for an Academy Award. His life was, indeed, about to change. The wake-up call was the beginning of a whirlwind month that took Middlemas and his film partners, T.J. Martin and Dan Lindsay, to the Kodak Theatre to collect three golden statuettes named Oscar.
---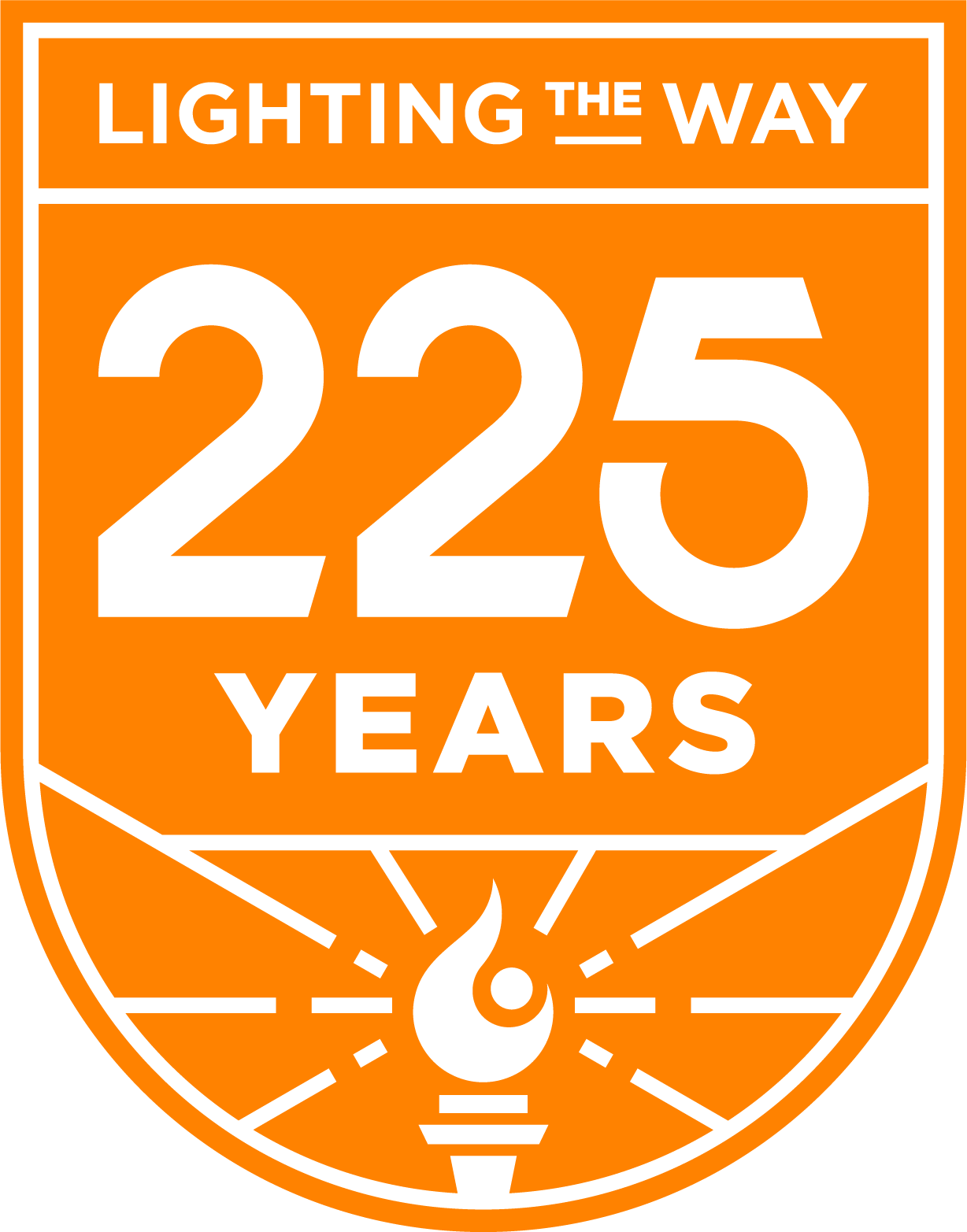 These stories are part of the University of Tennessee's 225th anniversary celebration. Volunteers light the way for others across Tennessee and throughout the world.
Learn more about UT's 225th anniversary