The guest book sits on a table at the entrance of Gus Manning's room in a long-term care facility in Knoxville. Adorned with an orange cover, its pages are filled with names and dates printed in blue ink. From famous athletes and coaches to everyday people like secretaries and ticket takers, the content reveals the depth of Manning's impact at the University of Tennessee.
Manning worked nearly 50 years in the Tennessee athletics department after graduating from the university in 1950.
His titles ranged from sports information director to administrative assistant to senior associate athletics director. But no one title could ever fully define Manning's role. He did everything, and he did everything well.
Manning was a ticket manager, a travel booker, a promoter, a concession seller, and a wordsmith. He is a friend, a mentor, a colleague, and a Tennessee institution.
"Just about anything you could think of, Gus was the go-to guy during that time for a number of years," said Bud Ford, a longtime UT sports information director and close friend of Manning. "He was at the center of nearly everything that happened in the athletics department, and there was nobody more respected."
A native of Knoxville, Manning attended Rule High School and was voted Best All-Around Athlete. He was a walk-on player for UT's football team and also lettered in baseball.
After serving in the Marine Corps during World War II, Manning graduated from UT and was hired by General Robert R. Neyland as UT's sports information director a year later.
Manning remained in the athletics department until his retirement in 2000. He worked with 11 football coaches and eight athletics directors, hired numerous employees, and mentored many students.
He attended 608 consecutive football games, a streak that stretched from 1951 to 2003. He attended home games every season for 71 years, dating back to the opening game of 1946.
Manning, 96, jokes that his longevity at Tennessee stems from "having nowhere else to go." But the real reason can partly be traced through the pages in his guest book.
"I just worked with a bunch of good people," Manning said. "Working with all the members of the athletics department was enjoyable to me. They are good people to work with."
In an era before technology become omnipresent, Manning put together the seating chart for football games at Neyland Stadium by hand. To this day, he can still recall the sections and rows of some season-ticket holders.
"He remembers everything. He remembers details about people, and he knows how to take care of people," said Rob Hardin, a sport management professor at UT. "He is just really genuine and is very much a relationship builder."
Hardin first met Manning when he joined the sports information department in 1994. Manning and former UT SID Haywood Harris had coauthored two books about Tennessee athletics, and Hardin was asked to drive them around on their promotional tour throughout the South.
"Gus told so many great stories on those trips," Hardin said. "He could name any restaurant in any city we drove through. Anywhere we drove, he would say the names of three or four players who played at Tennessee who were from that city. It was amazing."
Though they share the same last name, Gus and Vol quarterback great Peyton Manning are not related. But their admiration for each other has a family feel.
At Peyton's suggestion, UT named a gate after Manning at Neyland Stadium in 2015. Peyton and his wife gave a large donation and wanted to pay tribute to Manning's years of service.
Located only a few feet away from a statue honoring Neyland, Gate 16 is known as "Gus Manning Gate."
"Gus Manning defines what being a Tennessee Volunteer is all about," Peyton told UTSports.com at the time of the dedication. "His spirit of volunteerism, flexibility to fulfill many jobs—he has done jobs that it takes 50 people to complete now. He defines what service to the university is, so Ashley and I wanted to honor him in a way that is deserving."
Manning also developed a close relationship with late legendary women's basketball coach Pat Summitt. He would often attend Lady Vol practices and sit courtside talking with Summitt.
His admiration for women's sports came during a time when many discounted the ability of female athletes.
"Gus respected Pat Summitt about as much as anyone," Hardin said. "He was a big fan of women's basketball. He sat in the front row at games and didn't miss many volleyball games either."
Phillip Fulmer has witnessed Manning's contributions to the university through the lenses of an athlete, a head coach, and now an athletics director. Fulmer still gets asked about Manning by athletics officials throughout the Southeastern Conference. Some have stopped by to visit Manning at Little Creek when their teams play in Knoxville.
"Gus Manning is Tennessee through and through. He has been a part of, or has witnessed, virtually every major event that has happened at the University of Tennessee in the last 76 years," Fulmer said. "Gus is a wealth of knowledge of our history, and he played a key role in UT rising to such a prominent place in college athletics. To put it simply, Gus is a true Volunteer legend."
Manning's sharp wit and sense of humor have always been defining characteristics. He's known as the first to crack a joke or share a story that makes everyone laugh.
"Gus was a character. Any time you talked to Gus on the phone, when he finished talking to you, he never said goodbye. He just hung up the phone," said Ford, who was Manning's paper boy as a child. "Once he was finished talking, boom, the phone would go down. It wasn't being rude. It was just what Gus did."
Although he can no longer attend Tennessee games in person, Manning still watches them on television at his facility and receives a full statistics packet after every football game.
Photos of Manning with various Tennessee coaches, athletes, and colleagues hang on the walls in his room. The guest book is nearly full, with a steady stream of visitors providing written validation of a legacy that spans generations.
"His impact on the people at Tennessee is unbelievable. He interacted and mentored so many people for over a half century working there," Hardin said. "He was friends with them and taught them to be professionals. That, to me, is pretty tremendous."
---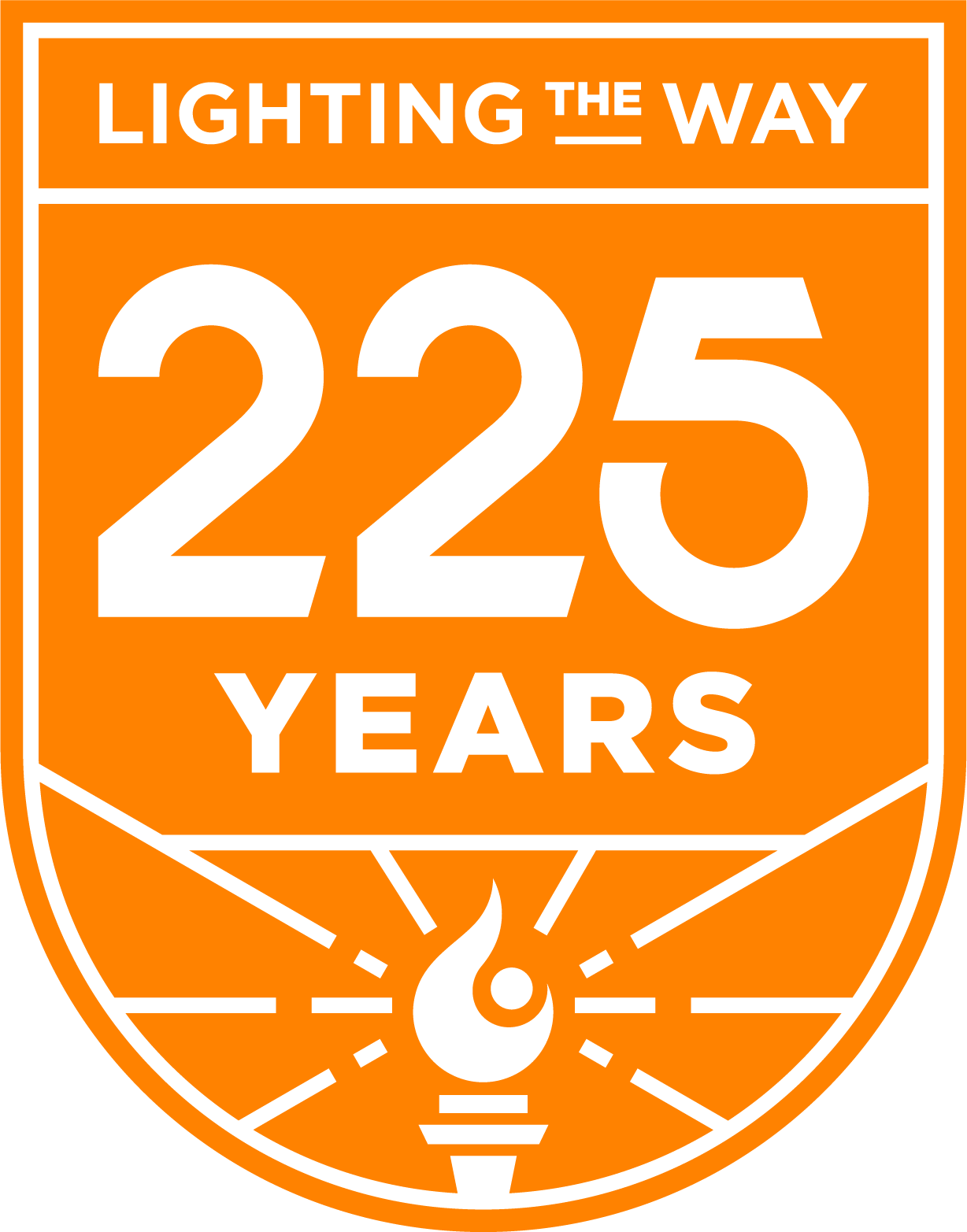 This story is part of the University of Tennessee's 225th anniversary celebration. Volunteers light the way for others across Tennessee and throughout the world.
Learn more about UT's 225th anniversary