Every university is judged by its alumni, and former UT students have found themselves all over the world, distinguishing themselves in the sciences, literature, and performing arts. UT graduates who became prominent business leaders range widely from Jim Haslam ('52), who started the national travel-center chain known as Pilot Flying J, to the renegade journalist–educator Chris Whittle ('69), whose Whittle School and Studios is global in scope.
Quite a few have become political leaders, and it's interesting to trace their trajectory.
The most politically notable graduate of UT during the college's first half-century was both a governor and a senator. Only the state of which Clement Comer Clay (1789–1866) was governor and senator was not Tennessee. Brace yourself. It was Alabama. A rare member of the Class of 1807, Clay was one of UT's very earliest known graduates and was an Alabama statesman so early on that he might qualify as one of its founders.
In fact, few Tennessee governors have been Tennessee alumni. That fact may reflect, in part, on political realities. A state that was overwhelmingly Democratic sometimes struggled with UT's post–Civil War Republican stigma. For more than a century before the 1960s, most statewide offices were filled by men with educational roots in West and especially Middle Tennessee.
No UT grad appeared in Nashville's governor's mansion until the 20th century when James B. Frazier, Class of 1878, was elected in 1902. The Democrat later served a six-year term as US senator.
Winfield Dunn, originally a dentist by profession, had attended UT Medical School in Memphis. Ned Ray McWherter attended UT Martin and University of Memphis but didn't graduate.
The only governor after Frazier who earned a degree from UT Knoxville was Ray Blanton, the former sharecropper who earned his bachelor's degree in agriculture in 1951.
However, several senators were UT alumni, though it would appear that for more than a century, most of them were appointed and not voted in and served very short and mostly obscure terms.
David M. Key, a US senator from 1875 to 1877 who filled in after the death of Andrew Johnson, got his master's degree on the Hill in the early 1850s. Washington Whitthorne, who served as a US senator for almost a year, 1886 to 1887, was a graduate of the Class of 1843. Herbert S. Walters, who attended UT around 1910, was a senator for about a year from 1963 to 1964.
Once a UT instructor, Lawrence Davis Tyson, who taught military science, became a US senator in 1925, serving four and a half years before dying in office. His home, the Tyson Alumni Center, is still a campus landmark. Later, Lamar Alexander became a US senator after serving two terms as Tennessee governor, three years as UT president, and two years as US secretary of education.
In that regard, UT alumni seem to be picking up some momentum.
Perhaps UT's best-known political leader of all time is Howard H. Baker Jr., who graduated from the College of Law in 1949 and went on to be a senator for 18 years (1967 to 1985)—longer than all other UT alumni senators combined and included periods as both majority and minority leader. He was later President Ronald Reagan's chief of staff and an ambassador to Japan. Jim Sasser was also a senator for 18 years; he attended UT for a year before transferring to Vanderbilt. Bob Corker, who was mayor of Chattanooga before he spent 12 years as a US senator, is a 1974 graduate. So for most of the last half century, Tennessee has been represented in the US Senate by at least one UT alumnus.
Knoxville's City Hall and the university have enjoyed a long and often intimate relationship. Knoxville's very first mayor, Virginia-born attorney Thomas Emmerson, was a trustee of Blount College in 1807, UT's forerunner, before 1809. In the early 1830s, Knoxville's Mayor Joseph Strong recruited Joseph Estabrook to move to Knoxville. He later became the university's most influential and durable president of the turbulent antebellum years.
One of the first alumni of the Hill to become mayor was James Churchwell Luttrell, Class of 1832. Elected mayor during an extraordinary time, Luttrell was the longest-termed mayor of the city's first century and led Knoxville during its greatest crises of the war years (1859 to 1867). Remarkably, both Confederate and Union authorities allowed Luttrell to remain titular mayor even as the city was under martial law. A Unionist himself, Luttrell complained to Union military authorities about the consequences of occupation—especially the storage of gunpowder on Market Square.
During his college years he surely knew another future mayor, Joseph L. King, Class of 1833. Elected mayor in 1846, King had already been selected to be a trustee of the growing university. Remarkably, at the end of the century, this man who had been mayor more than half a century earlier was hailed as UT's oldest living alumnus. When at age 89 he died at the dawn of a new century, an Atlanta newspaper described him as "a gentleman of the old school, polished in manner and elevated in mind."
The Luttrell family, which produced three Knoxville mayors, was closely involved with the Hill for decades. Samuel Bell Luttrell, son of James, excelled in the university's debating societies before the Civil War and became mayor in 1879, the same year East Tennessee University became the University of Tennessee. That younger Luttrell was mayor when he served as one of the first trustees of the new "UT."
A classmate of Sam's, John McMillan Brooks, had been a "student instructor in military tactics" on the Hill just before the Civil War. He became Knoxville's mayor many years later in 1908.
Considering that UT has never been strongly associated with Catholicism, it's hard to know what to make of the fact that two of Knoxville's first Catholic mayors were UT alumni—Martin Condon, who was mayor in 1888 and 1889, and later John P. Murphy, long known as the "Mayor of Irish Town," who was mayor of the whole town for a short time in 1904. A prominent and colorful figure in turn-of-the-century Knoxville, Murphy had obtained a degree in law from UT in the 1890s.
Some mayors would never even have lived in Knoxville if not for UT. Perhaps the first of that description was E. W. Neal, who moved from his home in Ohio to study law at UT. He got his degree in 1897 and was elected mayor in 1920.
The same is true of Leonard Rogers, who grew up in the Memphis area and came to Knoxville to attend UT in 1930. After school, he got involved in the leadership of the Tennessee Valley Fair, and he was still here in 1964 to be elected mayor. He happened to be mayor at a time his alma mater was undergoing rapid expansions to accommodate a swelling student body. He and UT President Andy Holt were often on hand to share the duty of ribbon cuttings.
John Duncan, who came from Scott County to get his bachelor's degree in 1941, later became the city law director. Still in his 30s, he was unexpectedly tapped to take over City Hall after the previous mayor's death. He served as mayor for five years, leaving only to serve in Congress—a seat he held for more than two decades—founding what some have called a political dynasty. His son Jimmy, who succeeded him in Congress for more than 30 years, got his bachelor's from UT; his younger daughter, Becky Duncan Massey, is currently a state senator representing Knox County and is a UT alumna.
Duncan's successor as mayor, Robert L. Crossley, held a UT law degree.
Randy Tyree was an especially active student-body leader in the mid-1960s; earned his law degree in 1967 and later became mayor of a city hosting a world's fair.
Victor Ashe, state representative, the longest-termed mayor in Knoxville history and later US ambassador to Poland, grew up in the shadow of UT—his childhood home is now part of campus—and earned his law degree there in 1974.
In fact, most of Knoxville's mayors from 1959 to 2003 were UT graduates.
If no president has listed UT on his resume, a couple of grads came close to that high office and arguably were more influential than some presidents. William Gibbs McAdoo, who attended the newly designated University of Tennessee in the late 1870s and early 1880s, was secretary of the treasury for Woodrow Wilson (who happened to be his father-in-law) and ran for president twice. He helped found the Federal Reserve Board, governed all railroad traffic on behalf of the military during World War I, and as senator from California, played a key role in the nomination of Franklin Roosevelt in 1932.
Estes Kefauver, Class of 1924, went to school on the Hill at the height of McAdoo's national fame and was actually an early (pre-Neyland) Vol football hero. He became a powerful and influential Congressman and senator in the middle part of the century, a strong opponent of corruption and organized crime, and a surprising and bold Southern vote for civil rights. He ran for the Democratic nomination for president in 1952 and 1956, when he was chosen as Adlai Stevenson's running mate. Presidential journalist and scholar T. H. White listed Kefauver as one of four modern-era presidential candidates "most qualified for the leadership denied him."
To a degree that seems to be picking up momentum in recent decades, UT has proven itself a leader in producing leaders.
---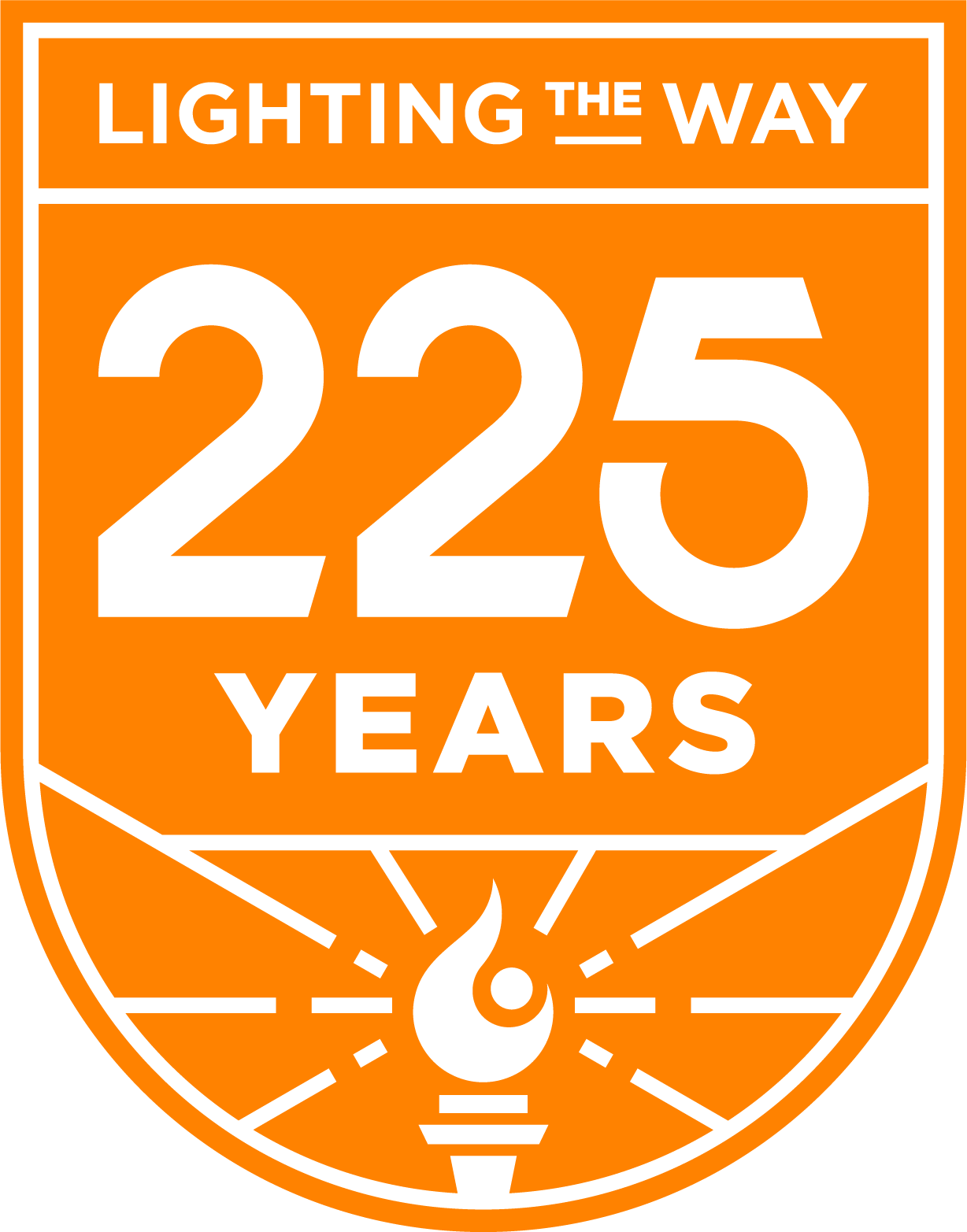 This story is part of the University of Tennessee's 225th anniversary celebration. Volunteers light the way for others across Tennessee and throughout the world.
Learn more about UT's 225th anniversary