Wedged between the Hill and hulking Neyland Stadium is the Alumni Memorial Building. People who attend the frequent events held in its modern Cox Auditorium may not pay much attention to the old brick and stone building that forms the outer shell. Those who do will see the Gothic flourishes, the little gargoyles or even the unusual wrought-iron sconces across the stone arches of the main entrance.
In fact, when you mention the building to most Knoxvillians, you'll get a puzzled look. They can't picture it and have to be told how to get there. But the building is historic. It changed the way Knoxville regarded its university, and to a degree, changed the way people lived in their own city.
For more than a century, UT stayed up on its Hill. Tennesseans who weren't students or professors had no reason to climb it. All that was up there were classrooms and offices. Townspeople had plenty to do down in their town, anyway. There were vaudeville shows, Broadway plays, popular concerts, inspiring lectures, and eventually movies, and they were all downtown. Knoxville had lots of auditoriums: Staub's Opera House, Mozart Hall, the Market Hall, the Bijou, the Grand, the Queen, later the Tennessee, the YMCA, and several churches that hosted both religious and secular events.
Often the big Gay Street theaters, especially Staub's, hosted UT events, even commencements. How come? As strange as it may seem today, UT's campus had no adequate auditoriums. (Well, there was the early-20th-century exception of Jefferson Hall, a wooden, barnlike place known, not necessarily affectionately, as the "Pine Palace." First built for the teachers' convention known as the Summer School of the South, it hosted student assemblies and dances—before it became a National Guard armory. When it burned down, in minutes, its blaze was punctuated by exploding ammunition.)
Downtown, the modern age of motion pictures and radio were shifting the theater landscape in unpredictable ways, as privately owned theaters maximized profits with movies. Meanwhile, the city's grandest theater, Staub's, was deteriorating, as was the old Market Hall. By 1930, neither seemed up to welcoming dressy crowds to a piano concert.
The city kept promising a new civic auditorium, envisioning a large, handsome one in a plan drawn up in 1929. But then came the Depression and other more urgent priorities such as a bridge across the river and an airport. It looked like the civic auditorium would have to wait another decade or two. Perhaps three.
By contrast, UT was growing rapidly, with a more organized building agenda than any city ever sustained. State funding secured by Governor Austin Peay assured the construction of the university's first permanent auditorium. Plans for an extravagant cathedral-like university chapel were amended to something less conspicuous, but it turned out to be grand in its own way.
Called Alumni Memorial Gymnasium, it was a slightly tardy tribute to UT alumni and students killed in World War I. Outside, it represented the medieval ideals of architect Charles Barber, early in his long association with UT, with flourishes by notable Polish-born ironworker Samuel Yellin. Inside resembled a basketball arena, with a floor surrounded on four sides by seating and balconies, and it hosted early Vols roundball games and occasional exhibition matches featuring America's earliest pro teams, like the New York Celtics, who made their living not from tournaments as much as barnstorming exhibitions. Always wishing for a good house, UT invited the public.
The moment it opened, UT became, quickly and permanently, something more than a place where kids attended classes. Beginning in 1932, campus became a regional cultural center. Suddenly the whole city invited itself to the Hill. In the 1930s, '40s, and '50s, Alumni Memorial became the equivalent of a civic auditorium, and many of the world's most famous performers and bandleaders drew town and gown crowds.
The popular Big Band leaders of the day brought their famous orchestras to Alumni Memorial—Benny Goodman, Guy Lombardo, Hal Kemp, Kay Kiser, Paul Whiteman, Tony Pastor, Ted Weems, Les Brown ("and His Band of Renown")—often to play at UT's annual Nahheeyayli dances.
Remarkably, though the audiences were probably all white, some of Alumni Memorial's early attractions were legendary black performers, including Broadway composer and bandleader Noble Sissle in 1934. A bigger surprise is that Chick Webb, the Harlem drummer and bandleader, performed there. Webb, who was disabled, rarely toured, and when he did he almost never bothered with the segregated South. For some reason he made an exception for UT in 1937.
Glenn Miller performed for a dance there in 1940 just after making a national live broadcast at the Tennessee Theatre. Jimmy Dorsey and his band played there the same year.
In May of the following year, his brother, Tommy Dorsey, led his band there, featuring his hot young singer Frank Sinatra.
He was on the cusp of a legendary career, but some legends of a previous era appeared there, too, like John McCormack, the Irish tenor who was one of the world's first recordings stars. He performed at Alumni Memorial in 1933.
Metropolitan Opera baritone Lawrence Tibbett, violinist Jascha Heifetz, and East Tennessee's own operatic soprano and Oscar-nominated Hollywood great Grace Moore are all classical performers who would have appeared at the Opera House, in an earlier generation. But in the 1930s they might not have stopped in Knoxville at all if not for the availability of a good auditorium at the university.
Alumni Memorial unexpectedly earned a solemn footnote in classical-music history. In February 1943, the great Russian composer Sergei Rachmaninoff performed a piano concert here, unaware that he was dying of cancer. After a sold-out show he realized he was too ill to continue traveling and canceled the rest of his American tour. His Alumni Memorial show turned out to be the final performance of his long career. Half a century later, a Russian sculptor created a tall tribute to his hero, to be placed in the place where Rachmaninoff last played. The bronze was installed at World's Fair Park.
Other shows were crowd-pleasers. Over the years, in various circumstances, Bob Hope, Al Jolson, Doris Day, and William Holden found reason to come to Alumni Memorial. Among them were comedians Andy Griffith years before he was Sheriff Taylor of Mayberry and Irene Ryan years before she was Granny on The Beverly Hillbillies. Shows like that might have seemed to offer little academic value, though Vol fans surely enjoyed Griffith's famous monologue about football.
One of Alumni Memorial's secrets was Malcolm Miller, the British lumber baron who was a local arts columnist and sometime manager of the Tennessee Theatre. He became Knoxville's suave avatar of mid-century sophistication and booked many of these shows. Miller had no personal connection to UT, but apparently liked Alumni Memorial. If it wasn't perfect—the acoustics of the gym were always problematic—it was a pretty building with a very big house, and in several respects a better venue than any other in town. Townies—thousands, it's safe to say—first set foot on UT's campus to attend attractions at this one unusual building.
In years to come, even after Knoxville improved its downtown auditorium options after 1960, Alumni Memorial continued to draw crowds to see interesting musical performers, ranging from Nina Simone in 1964 to the Clash in 1984, as well as lecturers ranging from Carl Sandburg to Gene Roddenberry and Tennessee Williams to Timothy Leary.
It was the beginning of many decades of on-campus public attractions at bigger and bigger venues, first Stokely Athletic Center, which hosted Janis Joplin and Elvis, and later, Thompson-Boling Arena, which drew Prince, REM, the Backstreet Boys, and Knoxville's first experiences with Cirque du Soleil. The floodgates were open; townies were coming to campus, and they liked it. They never stopped coming.
Of course that original venue of 1932 is still used today as the modern Cox Auditorium, a reimagined and acoustically improved auditorium in the same space as the old one, which draws not just UT crowds, but public ones, through the old stone arches of Alumni Memorial.
---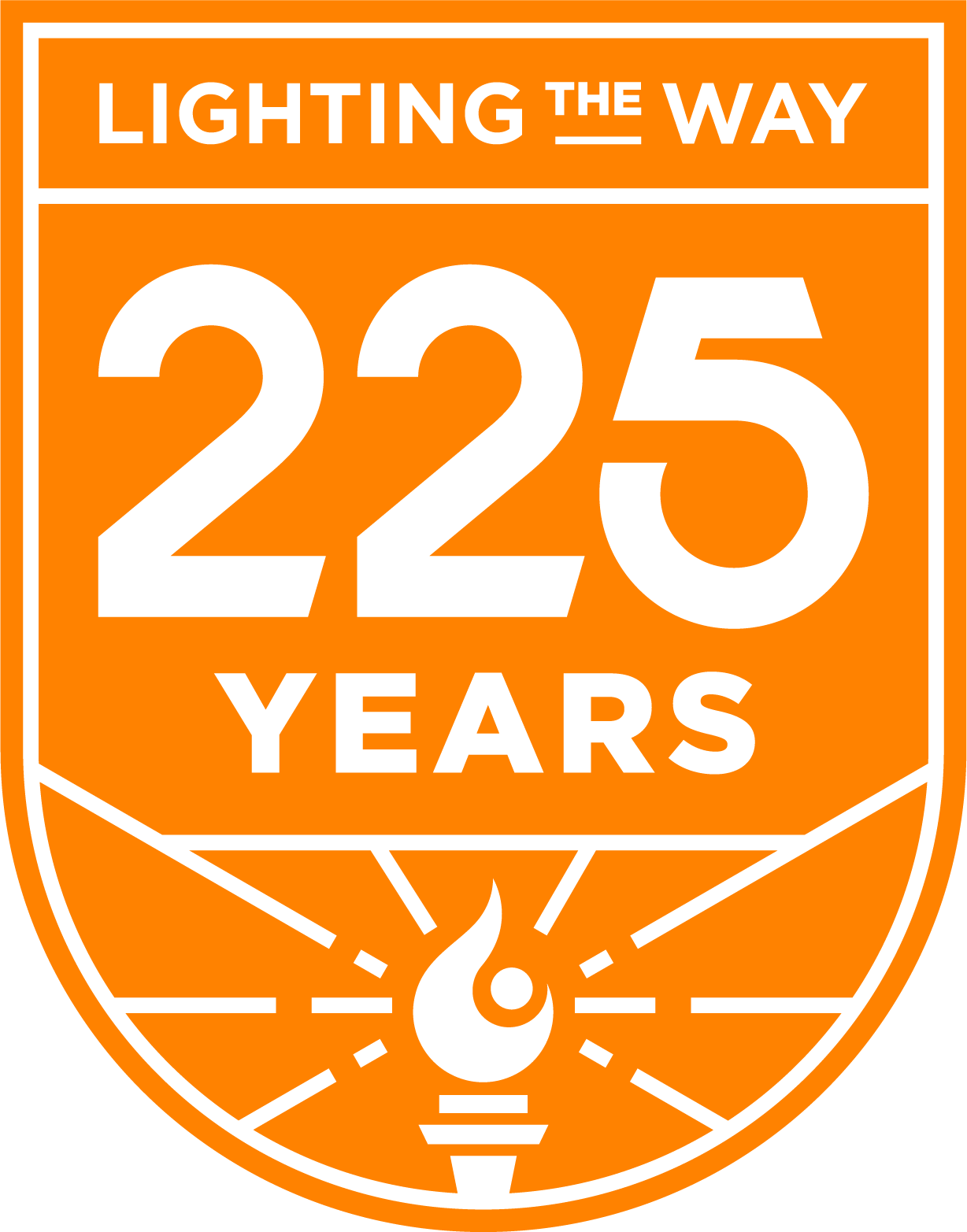 This story is part of the University of Tennessee's 225th anniversary celebration. Volunteers light the way for others across Tennessee and throughout the world.
Learn more about UT's 225th anniversary