Volunteers have always worked to make the world a better place—it's what we do. Read about a few of our alumni, faculty, staff, and friends who have helped to light the way for others.
Pat Summitt ('76)
The iconic Lady Vols basketball coach, who passed away in 2016, was the all-time winningest basketball coach in NCAA history until 2018. Her teams won eight NCAA championships, 16 SEC regular season championships, and 16 SEC tournament championships. Every player who completed her eligibility at UT under Summitt earned a degree. She captured the nation's attention with her struggle with early-onset Alzheimer's disease through her courage and honesty and the formation of the nonprofit Pat Summitt Foundation, which raises funds and awards grants and financial support to nonprofits that conduct research, provide support for patients and caregivers, and promote awareness of the disease. In 2017, the Pat Summitt Clinic was established at the UT Medical Center to increase research, clinical trials, treatment, education, family caregiver support, and more.
Scott Kelly ('96)
US astronaut Scott Kelly spent 342 days aboard the International Space Station, giving him the record for the longest single space flight in history. The mission was part of a NASA study that involved his identical twin, Mark (also an astronaut), to measure the effects of space on the human body and determine if humans are ready for long-term space travel. Read more about the study on NASA's website.
President Andy Holt
As the 16th president of UT, Andy Holt's tenure (1959 to 1970) was marked by a burst of energy unsurpassed in the university's history. Eight new buildings opened on campus, the number of faculty and staff doubled, and the number of students tripled. State appropriations rose over 400 percent and so did the university's budget. New academic programs in biomedical sciences, architecture, planning, and ecology were founded.
Min Kao ('74, '77)
It's possible that Min Kao has gone with you on a few road trips. Maybe not Kao himself, but the GPS products he helped develop under the name Garmin. In 2012, the Min H. Kao Electrical Engineering and Computer Science Building was dedicated at UT, and the department was named in his honor in 2018. Kao and his wife also created the Min H. Kao Scholars and Fellows endowment as well as the Kao Professorship.
Mark Dean ('79)
Every time you connect a monitor, keyboard, or mouse to a computer, you have Tickle College of Engineering Professor Mark Dean to thank for making it work. Dean, who graduated with a bachelor's degree in electrical engineering, is known as a pioneer in the world of personal computing. He is a co-inventor of the personal computer and is responsible for developing the technology that allows us to connect devices to computers. He holds three of the nine original patents on the computer that all PCs are based upon and more than 40 patents overall. Dean spent 34 years at IBM and is a member of the National Academy of Engineering, among many other accolades.
The Haslams
Jim and Natalie Haslam ('52) are the eponyms of buildings and programs across campus. Founder of the Pilot Corporation, Jim was a starter on the 1951 national championship football team and captain of the 1952 team. In 2014, the College of Business Administration was named the James A. Haslam II College of Business. In 2013, the Natalie L. Haslam Music Center opened, providing a new home and performance venue for students in the School of Music.
Peyton Manning ('97)
After leading the Vols to the 1997 SEC football championship, Peyton Manning went on to a storied career in the NFL. In 18 seasons, he won two Super Bowl titles and five Most Valuable Player awards and made 14 Pro Bowl appearances. He currently holds numerous NFL records, including the most career touchdown passes in league history. The College Football Hall of Famer has remained steadfast in his dedication to the Volunteer community. In 1998, he created the Peyton Manning Scholarship Endowment, which has awarded full four-year scholarships to 41 students who have been exemplary in leadership, community service, and academics. Since 2013, the Peyton Manning Communications Enrichment Endowment has supported students in the School of Communication Studies by providing awards for speech competition winners and an annual trip to Washington, DC, led by John Haas, in whose name Manning established the John Haas Student Experiential Learning Endowment.
Penny White ('81)
Professor of Law Penny White has served as a judge at every level of the court system in Tennessee. She is the director of UT's Center for Advocacy and Dispute Resolution and a former director of the Legal Clinic—both of which have given hundreds of students the opportunity to practice legal skills in an experiential learning environment. White is a visiting professor at Harvard Law School and lectures in legal and judicial education programs.
John Hodges
The eponym of UT's main library, John Hodges began teaching in the 1920s, and during his tenure he developed his own method for tracking and correcting errors in college students' essays. He used the results to create what eventually became The Hodges Harbrace Handbook, the most widely used college textbook of all time. As many as 15 million students have used the book in its nearly 80 years.
William Bass
In 1981, Bill Bass had already been head of the Department of Anthropology for 10 years when he built the Anthropological Research Facility, also known as the Body Farm, with his graduate students. Bass's work revolutionized forensic science particularly for determining the length of time since a person's death—and inspired several television dramas. At one time, it's estimated that he had trained about two-thirds of the country's board-certified forensic anthropologists. In 1987, Bass established the Forensic Anthropology Center to manage the department's growing expertise, which includes training for law enforcement professionals, body donations, and the Body Farm. The FAC is also home to the Bass Donated Skeletal Collection, the nation's largest collection of contemporary human skeletons.
The Tickles
John and Ann Tickle ('65) have been ardent supporters of UT for more than 50 years. John is the former president and CEO of Strongwell Corporation. Ann launched the first Head Start program in Sullivan County, Tennessee. The John D. Tickle Engineering Building was dedicated in 2013, and the Tickle College of Engineering was named in 2016. The couple's philanthropy also includes gifts to veterinary medicine and athletics.
Betsey Creekmore
Associate Vice Chancellor Emerita Betsey Creekmore knows that understanding the past is the key to a brighter future. With that in mind, she has translated her knowledge about UT's history into an enduring gift to present and future Vols—an online encyclopedia of university history, facts, legends, and traditions called Volopedia. Creekmore has also been a part of many major building projects on campus, including the John C. Hodges Library and the renovation of Ayres Hall to its early-20th-century glory.
Clarence Brown (1910)
Clarence Brown earned two engineering degrees from UT by age 19, but his love of film took him to Hollywood, where he earned six Academy Award nominations for best director. Through Brown's generous support, a theatre was built and dedicated in his honor on campus in 1970. The Clarence Brown Theatre is one of only 12 companies in the country where students can hone their craft alongside seasoned professionals.
Nancy-Ann DeParle ('78)
At UT, Nancy-Ann Min DeParle was the first female Rhodes Scholar and first female student body president. She went on to serve as counselor to President Barack Obama and director of the White House Office of Health Reform from 2009 to 2011, where she spearheaded the successful effort to enact the Affordable Care Act. From 2011 to 2013, she was assistant to the president and deputy chief of staff for policy and oversaw policy development across the executive branch for the Obama administration. Earlier in her career, DeParle ran the US Centers for Medicare and Medicaid Services (CMS) and the Tennessee Department of Human Services. DeParle is now a partner and cofounder of Consonance Capital Partners, a private equity firm focused on investing in innovative health care companies to help make health care more accessible and affordable.
The Herberts
Jim and Judi Herbert ('62 and '63) have long been steadfast supporters of the university. In 2018, they made a transformative gift that gave the Herbert College of Agriculture its name. Jim is co-founder and executive chairman of Neogen Corporation, a food safety company. Judi, whose degree is in English, has a passion for helping students write and actively supports the university's writing center, which helps thousands of students each year.
Tamika Catchings ('00, '05)
She's a four-time Olympic gold medalist in women's basketball, a WNBA champion with the Indiana Fever, and a business owner, but perhaps Tamika Catchings's biggest accomplishment is her Catch the Stars Foundation. The nonprofit helps disadvantaged youth achieve their dreams by promoting fitness, literacy, and development. The foundation hosts fitness camps, back-to-school celebrations, and mentoring programs, and has given more than $150,000 in scholarships. For her philanthropic efforts, Catchings was named the first-ever winner of ESPN's Sports Humanitarian Award. Catchings, who recently became vice president of Fever Basketball Operations, also speaks to groups about her hearing disability. She credits her coach, Pat Summitt, with urging her to begin wearing a hearing aid again and to start going to speech therapy.
Howard H. Baker Jr. ('49)
He was called the Great Conciliator for his ability to find common ground as a US senator. Howard Baker Jr., who passed away in June 2014, served Tennessee for 18 years as both Senate majority and minority leader before running for president in 1980 and later becoming President Ronald Reagan's chief of staff. His belief that young people should perform public service brought about the founding of the Howard H. Baker Jr. Center for Public Policy at UT. The center aims to provide policymakers, citizens, scholars, and students with the information and skills necessary to work effectively within the political system and to serve their communities. The center also offers public lectures and programs focusing on energy and the environment, global security, and leadership and governance.
First Women of UT
In 1804, Jenny Armstrong, Barbara Blount, Mattie Kain, Kitty Kain, and Polly McClung were among the regularly admitted students of Blount College (UT's forerunner), making it one of the first coeducational colleges in America. Blount was the daughter of territorial Governor William Blount, who had lived for some time after he came to Knoxville upon a knoll between the university and the river and named it Barbara Hill in honor of his daughter, an area now known as the Hill. Beginning in 1893, women were admitted to the institution on a regular basis. Elma Ellis and Elise Ogden were the first women to receive baccalaureate degrees at UT. This illustration is based on a 1953 portrait of Barbara Blount by Mary Etta Grainger, courtesy of the McClung Museum.
The Andersons
Charlie ('76) and Moll Anderson are strong supporters of the university, with entities such as the Anderson Center for Entrepreneurship and Innovation and the Anderson Training Center named for them. Charlie is CEO of the Anderson Media Corporation, the company his grandfather founded in 1917 as a newsstand. Moll is active in the media space with Moll Anderson Productions, and she is the eponym of the Moll Anderson Scholarship, an endowed scholarship specifically for single parents.
Philander Claxton Sr. (1882, 1887)
Philander Claxton was known as a crusader for public education in the South. After earning two degrees at UT, Claxton returned in 1902 as a professor of education. He soon helped create the School of Education and became a tireless advocate for state appropriations to support the university, increased expenditures for Tennessee's common schools, and improved training for teachers. Claxton was the organizer and superintendent of the Summer School of the South, an independent teacher training institute at UT that attracted 32,000 teachers during its 16 years. Claxton was appointed US commissioner of education, serving from 1911 to 1921 under three presidents. UT's Claxton Education Building was named in his honor in 1957.
---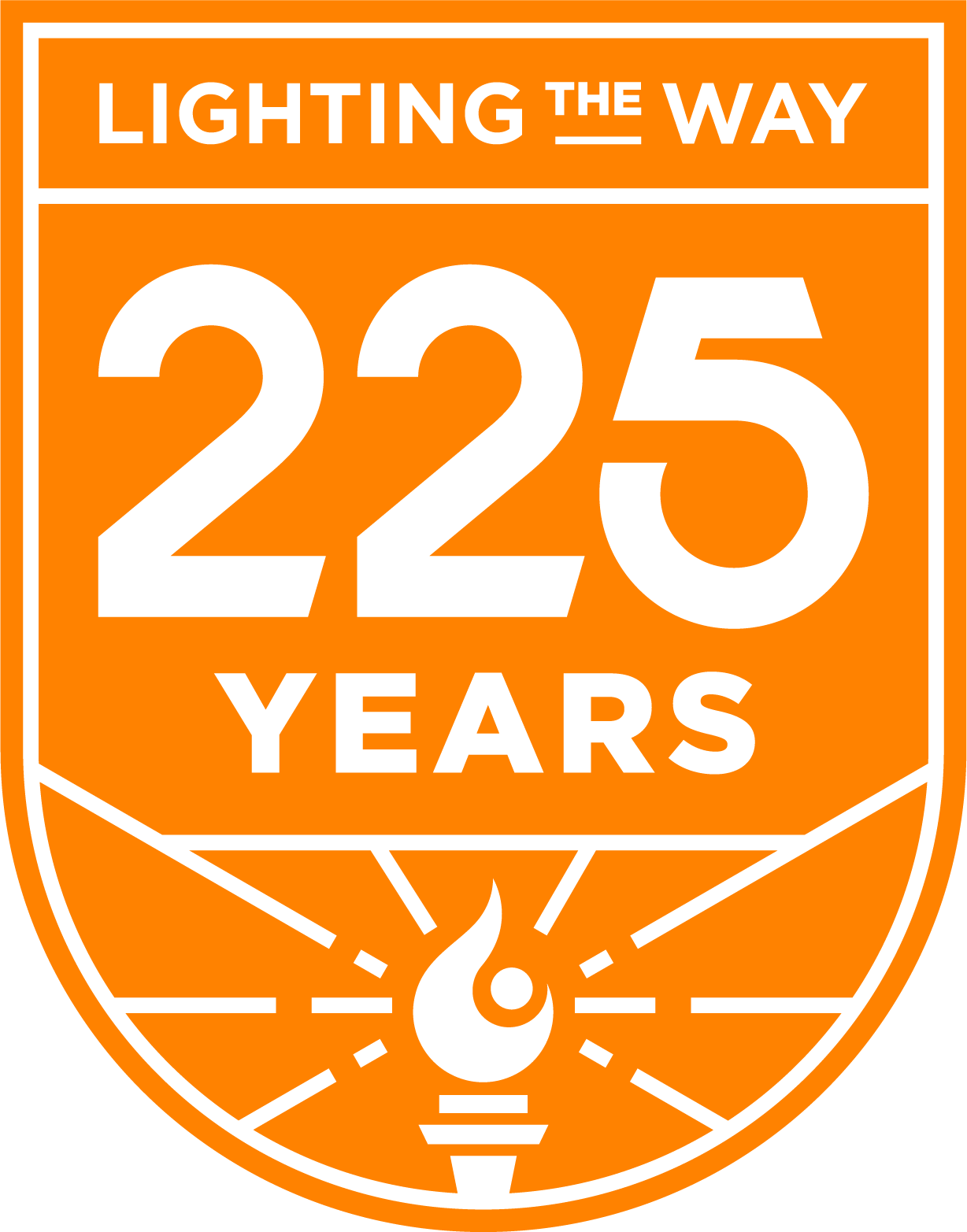 This story is part of the University of Tennessee's 225th anniversary celebration. Volunteers light the way for others across Tennessee and throughout the world.