From folk to country and rock to opera, UT alumni span the music industry. Find out more about these Volunteers who write and perform songs, top the charts, and tour the world making music. We've even put together a Spotify playlist of some tunes for you to enjoy.
Drew Holcomb graduated in 2003 with a BS from the College Scholars Program and took to the road as lead singer for the American rock band Drew Holcomb and the Neighbors. The band has released seven albums, the latest of which is Dragons, and their songs have been featured on more than 80 television shows. Ellie Holcomb graduated in 2005 with a BS in English and in 2006 with a master's in secondary education. She taught language arts in Nashville for a year before touring and performing with Drew. After the birth of their first child, Ellie recorded two EPs of songs based on the Psalms and scriptures, both of which hit No. 1 on the iTunes Christian/Gospel charts. After she released her debut album As Sure as the Sun in 2014, she was named New Artist of the Year at the GMA Dove Awards. Ellie released her second album, Red Sea Road, in 2017, with three songs charting in the Top Christian Singles. Since Red Sea Road, Ellie and Drew have hit the road together again on the You and Me Tour: An Evening with Drew & Ellie Holcomb and their annual Neighborly Christmas shows in Nashville and Memphis, as well as sets at the Moon River Festival—founded, curated, and hosted by Drew Holcomb and the Neighbors—which celebrated its fifth year in 2019 and takes place in Chattanooga.
Erick Baker didn't start learning how to play the guitar until after he graduated from UT with a degree in public relations in 2001. He didn't seriously consider a career in music until he had the opportunity in May 2007 to open for John Legend at the Tennessee Theatre. Since then, the singer–songwriter has been making a life and a living in music, releasing five studio albums and touring nationally and internationally with artists like Brandi Carlile, Heart, Gavin DeGraw, and Goo Goo Dolls. In 2014, Baker took a break from recording and touring after the realization that his schedule was keeping him away from his wife and young daughter. Shortly after, he became the host of the PBS travel series Tennessee Valley Uncharted, winning an Emmy Award for his writing on the show in 2017. Today Baker is once again making music, currently on tour in support of his latest studio album, Morning Light.
All six members of the Southern rock band the Dirty Guv'nahs are UT alumni. Justin Hoskins ('05), Kevin Hyfantis ('05), Aaron Hoskins ('10), Michael Jenkins ('08, '09), James Trimble ('05, '08), and Cozmo Holloway ('04, '05) earned degrees in subjects like political science, public relations, business, human resources, religious studies, and nuclear science. The band, which has been called "the best thing to come out of Knoxville since Peyton Manning," has released six studio albums and opened for nationally touring acts like Zac Brown Band and Grace Potter and the Nocturnals. They've also played Bonnaroo and the South by Southwest Festival. Though they've disbanded and gotten back together a few times in recent years, the Guvs announced via social media in May that new music is coming soon. PHOTO CREDIT: Texture Photo
"Strawberry Wine," one of the most memorable country songs of the 1990s, was a breakout hit for Deana Carter, who graduated from UT in 1989 after studying rehabilitation therapy. The song reached the top spot on the US Billboard Hot Country Singles and Tracks and won Single of the Year at the 1997 Country Music Association Awards. In 2007, Carter returned to campus to headline the first-ever Kickoff to Commencement Celebration. She has released seven studio albums and formed her own record label, Southern Nugget Records, in 2013. She's been nominated for six Grammys as well as a Golden Globe for her song on the soundtrack for the animated movie Anastasia.
In 1992, Kimberly Schlapman was finishing up her BS in child and family studies at UT and singing honky-tonk tunes at Hoo-Ray's in the Old City. Now she's a quarter of the award-winning country megagroup Little Big Town. The band has four Grammys and was named the Country Music Association Vocal Group of the Year every year from 2012 to 2017, in addition to receiving numerous Academy of Country Music Awards and the 2017 People's Choice Award for Favorite Country Group. Along with her successful music career, Schlapman is a chef and entrepreneur. She starred in the Great American Country network cooking show Kimberly's Simply Southern. In 2015, she wrote the cookbook Oh, Gussie! and soon after established a line of kitchen accessories and cookware for HSN as well as the Oh Gussie! collection sold at Cracker Barrel stores. In 2018, Schlapman was honored with a UT Alumni Professional Achievement Award.
One of the world's most celebrated mezzo-sopranos, Delores Ziegler has performed leading roles at the world's best opera houses, including La Scala, the Lyric Opera of Chicago, the Metropolitan Opera, the San Francisco Opera, and the Vienna State Opera. Ziegler earned her MA at UT in 1979. She performed in concerts before making her operatic debut as Flora in Verdi's La Traviata in 1978. During her career, she has held an apprenticeship with the Santa Fe Opera, opened the prestigious Salzburg Festival as Sextus in La Clemenza di Tito, and performed as Dorabella in Così Fan Tutte at the Glyndebourne Festival Opera. She is the most-recorded Dorabella in operatic history. In addition to her operatic accomplishments, Ziegler is recognized as an outstanding professor at the University of Maryland. This year, she was awarded the UT Alumni Professional Achievement Award.
Honorary mention
She's the reigning queen of country music, and in 2009, Dolly Parton accepted an honorary degree from the University of Tennessee. Parton, who was born just down the road in Sevier County, has been performing since she was a young child. She has composed more than 3,000 songs including well-known favorites like "Jolene," "I Will Always Love You," "Coat of Many Colors," and "9 to 5." Parton has won numerous awards, including a Grammy Lifetime Achievement Award. The icon's empire includes books; movies; musicals; entertainment venues like Dollywood and Splash County in Pigeon Forge, Tennessee; and production companies responsible for documentaries and the cult favorite television show Buffy the Vampire Slayer. In 2016, UT's Department of History began offering a class called Dolly's America: From Sevierville to the World
Know of other alumni in the music industry? Let us know in the comments or send an email to torch@utk.edu.
---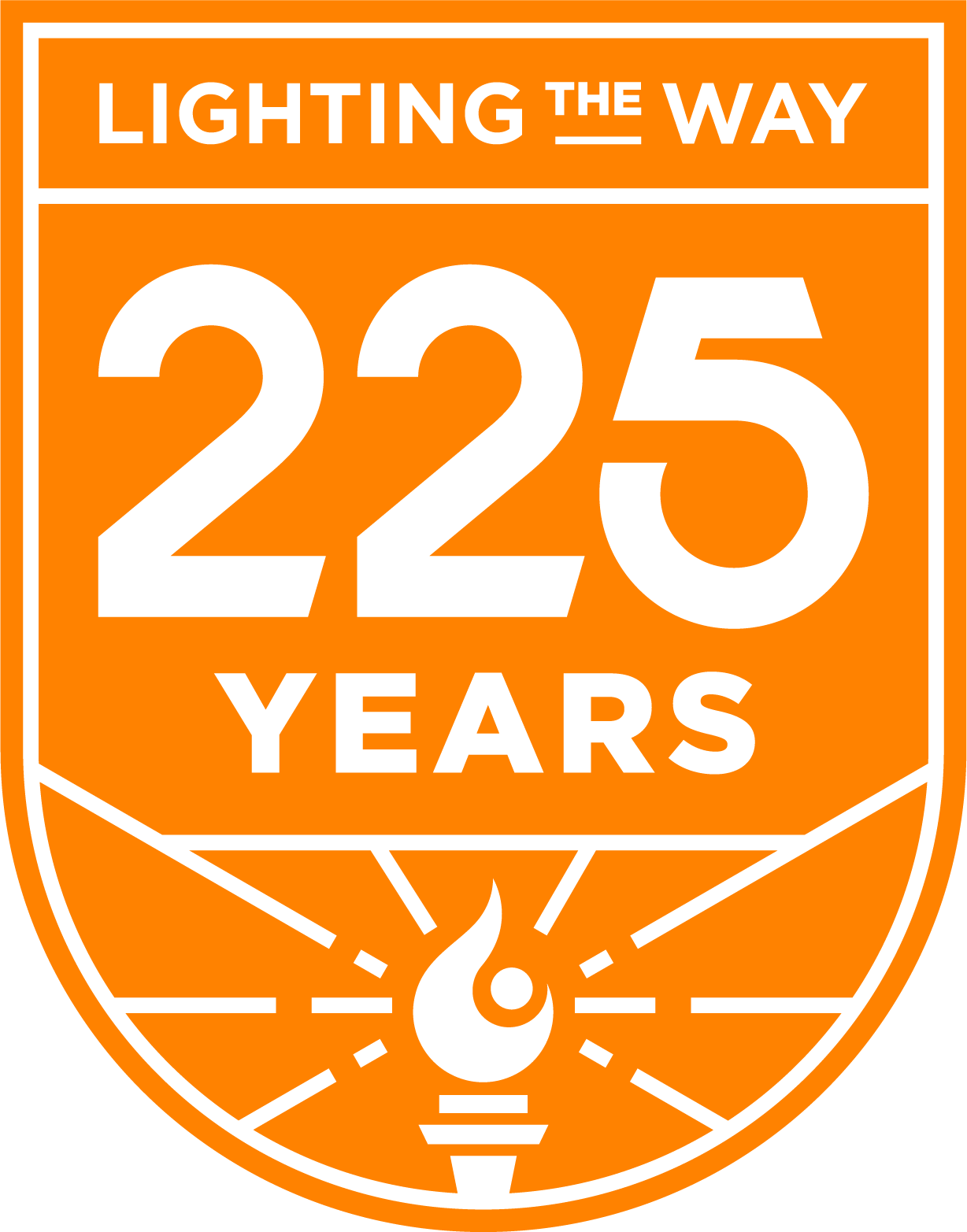 This story is part of the University of Tennessee's 225th anniversary celebration. Volunteers light the way for others across Tennessee and throughout the world.