First-time visitors to campus might find the Carousel Theatre to be a bit of an oddity. In a part of campus where the buildings of modernist brick and concrete are monumentally large, this short, fat building appears to be made of wood. Right now it's covered with interesting blown-up photographs representing several decades of UT theatre, but you might be forgiven if you assume it's a temporary building, protecting something inside. As originally conceived, the Carousel was not meant to have walls, at least not in its optimal state.
And here's something else that needs explaining: when the Carousel was built, it was not even on any campus.
The Carousel once stood alone as a citywide cultural center, an unusual amenity created by an unusual partnership between the university and the community.
Before World War II, UT students and faculty had put on plays now and then at places like a makeshift wooden lecture shed on the Hill or the auditorium of an agreeable public school, like Tyson Junior High. But UT had no theatre department and hence no theatrical venue.
That began to change with the arrival of English Professor Paul Soper in the late 1930s. Almost immediately the Cornell graduate got involved in local drama projects, even on the high school level. By 1939 he was sometimes referred to as UT's "dramatic coach," but he was better known as a public-speaking instructor. Naturally, he did a lot of public speaking himself, and Knoxville got to know and like the slim, formal young man. The UT Playhouse, as it was known, developed during the war, under Soper's direction. They mounted some wartime radio drama on local WNOX (at the same time that young Chet Atkins was performing in the same studio).
After the war, Soper was a favorite community speaker—especially with women's groups, from the Junior League to the DAR—and apparently persuasive. While still offering community elocution lectures like "How to Keep Your Foot Out of Your Mouth," and serving as an official on local spelling bees, Soper began putting on regular dramatic seasons. By 1947, he was even daring to present them at the venerable Bijou Theatre downtown, the same stage sometimes trod by major dramatic stars like Tallulah Bankhead and young Montgomery Clift. Soper's efforts were earning grateful praise, and by 1949, folks were using the term "UT Theatre."
Of course, there was no actual theatre. Nor was there any hint on UT's balance sheets that would suggest that one would ever be built.
Inspired by Soper's successes at the Bijou, a group called Knoxville Community Theater formed to create a new space, meant to "Bring Informal Drama Out-Of-Doors," as one News Sentinel headline put it in April 1951. "For a fun-loving public, Carousel Theater will offer a series of four plays this summer in an out-of-doors setting on the south side of Seventeenth Street near Rose Avenue."
Have a hard time placing that address? It's exactly where the Carousel is today. Not then associated with UT in any way, today's western part of campus was still a residential neighborhood on a grid of small blocks. The Carousel was between some houses, a little off the road in a copse of trees.
UT faculty led the project. The Carousel's business manager was Fred Fields, a theatre-minded colleague of Soper's. Another leader was Professor L. R. Hesler, dean of the College of Liberal arts, a botanist who proved he valued the humanities. English professor/grammarian John Hodges was involved, too. But outnumbering them on the Carousel project were several locals, some of whom had no connection to UT but were impressed with Soper's efforts. One was George Dempster, who skipped college to go to work for his machinery company and eventually invented the Dumpster. He donated some building material. Another was Barbara Gentry, a glamourous Knoxvillian with some Broadway credits, who would appear in some early productions. Other supporters included Malcolm Miller, of British origin, the arts columnist and former manager of the Tennessee Theatre; and Emily Mahan Faust, a New York School of the Theater grad whose own local School of Drama on Cumberland Avenue had boosted future Oscar laureate Patricia Neal.
Even the local Junior League, which with Soper's encouragement had created its own production of Clare Booth Luce's The Women, was involved in launching the Carousel.
The Carousel's volunteer architect was an MIT grad named Frederick Roth, brought to Knoxville by the Tennessee Valley Authority. He donated the innovative design—a theatre in the round with moveable seats and stages and removable walls which, in good weather, wouldn't be needed at all.
Were those first plays picked for titles that evoked the Carousel's summer-evening productions? One was the classic murder mystery Night Must Fall, another Moss Hart's comedy Light Up the Sky. Each was a sensation, and even before the Carousel was finished—that first summer it was not much more than an octagonal canopy—the shows were almost instant sellouts.
Inspired by the original tent shape, the wooden building completed in 1952 made the magic of the summer of '51 permanent. The Carousel was a novelty that became a cultural phenomenon.
It may have helped that the early '50s were a sweet spot for live drama. Vaudeville was dead, but Knoxville didn't have local television yet. Smart people wanted something to do.
Soper remained in charge of it, but during the Carousel's first decade, its supporters, attendees, and casts remained a happy alliance of theatre people, whether they had any connection to UT or not.
But the stars we remember today are Soper's UT students: future Broadway and TV star John Cullum, future To Kill a Mockingbird actress Collin Wilcox, even future novelist David Madden were all familiar faces at the Carousel. Others were future TV actors Brandon Maggart (today mentioned as the father of pop star Fiona Apple) and Carol Mayo Jenkins, who would return in the role of local diva and artist in residence to Clarence Brown Theatre.
In 1956, Soper produced his own play, Once Upon a Town, an irreverent take about politics in his adopted home, which offered a lot of material.
In the 1960s, UT expanded around the old Carousel, changing its landscape.
Soper was still around in 1968 for the formal founding of UT's Speech and Theatre Department—as he was two years later when he advised on the plans for the grand new Clarence Brown Theatre, commencing a new era in UT theatre when the Carousel was no longer the main stage but an interesting and ever-versatile option.
In 1991, UT renamed the Carousel Theatre in honor of Ula Love Doughty, a devoted patron who earned the title Miss Ziegfeld Follies of 1936 and provided for the building's future.
Today, except for some repurposed homes up on the ridge, the Carousel is the oldest building in the whole western part of campus and, by some estimates, the oldest theater-in-the-round in America. It will be the site of at least two productions this year, including one of Hamlet in February and March 2020. Get a ticket, and you may experience just a bit of the thrill that has drawn people from off campus for more than 60 years.
---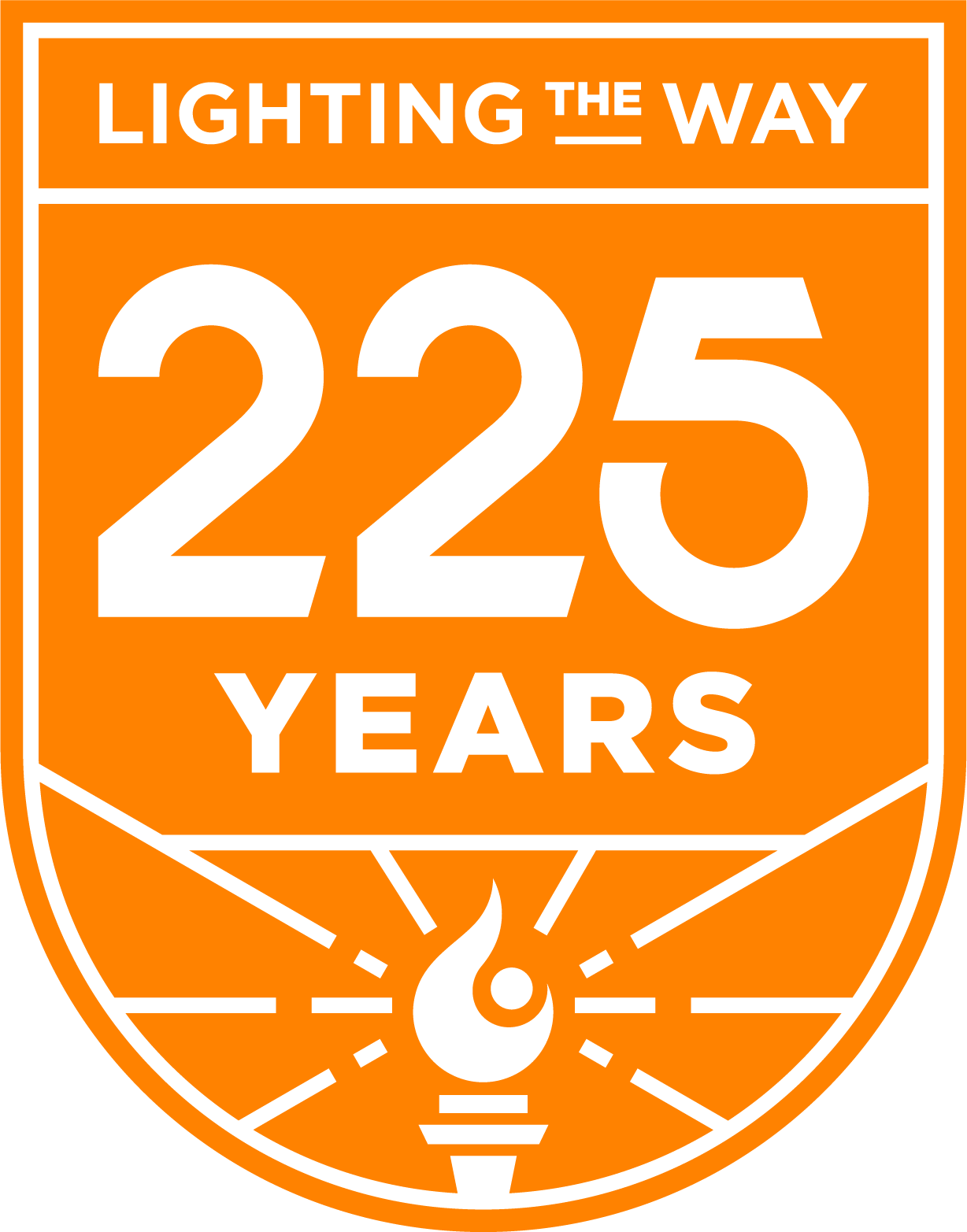 This story is part of the University of Tennessee's 225th anniversary celebration. Volunteers light the way for others across Tennessee and throughout the world.
Learn more about UT's 225th anniversary