Ask what it means to be a Vol, and chances are you'll hear a lot about serving others. Service is one of the strongest elements of our shared identity—it's literally what makes a Volunteer a Volunteer. That strength is reflected in the many campus initiatives aimed at giving students, faculty and staff, and alumni opportunities to serve.
One program that's remembered fondly by many alumni is VOLbreaks—known first as TeamVOLS and then as the Alternative Break program—which recently celebrated its 25th anniversary.
This spring, students partnered with local organizations at destinations from Naples, Florida, to Moab, Utah. Among other projects, they helped restore an oyster reef, worked at a community garden, and repaired damaged homes.
From its origin in a 1993 service trip to Florida, VOLbreaks "has grown to offer trips during fall, winter, spring, and summer break with an average of 300 people participating in 20 trips annually both domestically and internationally," said program coordinator María Martínez. "While we have been able to expand our commitment to service, we have not lost the magic that makes these trips special."
The hub of service programs on campus is the Clay and Debbie Jones Center for Leadership and Service. In addition to coordinating VOLbreaks, the center provides service-oriented programs that include Ignite Serves, in which incoming students connect to the campus community through service; an annual immersion experience in Prague, Czech Republic, where participants work with an organization assisting displaced people; and a monthly VOLserve Day of Service that connects the campus community with local needs. In addition, the center serves as a clearinghouse for volunteer opportunities on campus and in surrounding communities.
Since 2015, the center has provided a tracker for students to log their service hours. The numbers over the past six years reflect well on our students: logged hours of service passed the half-million mark in fall 2018 and by February had reached 685,000, with an estimated impact of $16.9 million for the communities served.
"The Jones Center for Leadership and Service is proud to play a role in cultivating and expanding a culture of service and volunteerism on campus," said Mandie Beeler, director of the center. "Our students are passionate about service and regularly seek opportunities to create sustainable change in our communities. These experiences equip students to become active and engaged citizens who know they can make a difference in their communities."
Another innovative program came together as a partnership between the College of Education, Health, and Human Sciences, the Division of Student Life, and the Department of Athletics. The VOLeaders Academy is a yearlong leadership and service program in which selected student–athletes learn to make positive use of their platform in sport—within their teams, in their communities, and worldwide.
The program includes focused coursework, a leadership retreat, and service activities. The capstone is an international immersion experience focused on using sport to foster community development and social change. Past trips have taken student–athletes to Brazil, Vietnam, and Ecuador.
Most recently, a group of 15 student–athletes spent 10 days in Rwanda. They worked with athletics programs in schools and with programs like Shooting Touch, which uses basketball to empower women and promote health and wellness, and Cricket Builds, which promotes positive change—and gave them a new sport to learn. They also took part in a nutrition training class and met with farmers at the Zamura Feeds Demo Farm, part of a UT Institute of Agriculture project.
"Through these experiences the VOLeaders were able to see firsthand the power sport has to change the world and better understand the unique platform they have as University of Tennessee student–athlete leaders," said Jessica Wildfire, executive director for student– athlete development.
Former Vol basketball player and current Boston Celtic Grant Williams completed the VOLeaders program in 2018 and traveled with the group to Ecuador, where they co-hosted sports festivals involving disabled athletes in Quito and smaller villages and held a sports clinic for children at an elementary school in a low-income community.
"It was about growing as an individual and who I am as a person and being able to use my sport to benefit other people," said Williams. "I realized I had many things I needed to work on before I was able to lead."
Closer to home, service programs abound throughout the campus. A few examples show the range of these efforts: The Student Nurses Association has earned national recognition for its Precious Prints Project, which works with area hospitals to provide a thumbprint pendant to families that have lost a child.
Students in the Tickle College of Engineering spent part of their summer making improvements to a children's home in Thailand. At the College of Law, students provide supervised services to real-life clients through the college's Legal Clinic, the oldest and one of the best in the country. The Haslam Scholars—members of the university's most prestigious honors program—inspire students at Knoxville's Pond Gap Elementary School to come to school on the weekend once a month. At their renowned Science Saturdays, kids cultivate their scientific curiosity as they play with everything from black lights to
marshmallows.
Students who log at least 100 hours of service during their time at UT are eligible to receive a special medallion at graduation, and last year more than 300 students qualified. But the Volunteer commitment to service doesn't end at graduation.
As part of the new Volunteering with the Vols tradition, alumni, students, and other members of the UT family around the country—including incoming first-year students—come together for a day of service each year under the motto "One Day. One Family. All Vols."
This year, on June 29, Volunteering with the Vols hosted projects in 19 cities. While participation is still being tallied, this year's total is expected to exceed the 2018 record of 180 people completing over 500 service hours in one day.
Across the country, Vols spent the day sprucing up teen centers, shelters, zoos, and parks. They served meals and stocked food banks. They landscaped and installed siding at Habitat for Humanity homes and tended community gardens, among other projects.
Thanks to some fortunate timing, student–athletes in the VOLeaders Academy were able to take part from Rwanda, where June 29 happened to coincide with Umaganda, a monthly day of service observed nationwide. As Chancellor Donde Plowman recently noted, "Service is essential to the Volunteer experience. It's what differentiates us from everyone else and makes Rocky Top such a special place."
With every act of service we carry that distinction out into the world, giving new meaning to the idea of being a Vol for Life.
Photos by Caitlin Ryan ('08, '11)
---
Throughout this anniversary year, we're asking members of the Vol family everywhere to submit their hours of service online. At year's end we'll share this measure of the positive difference our students, faculty and staff, and alumni are making in their communities. Get started at 225.utk.edu/service.  Faculty and staff looking for service opportunities can find them through the Jones Center for Leadership and Service.
---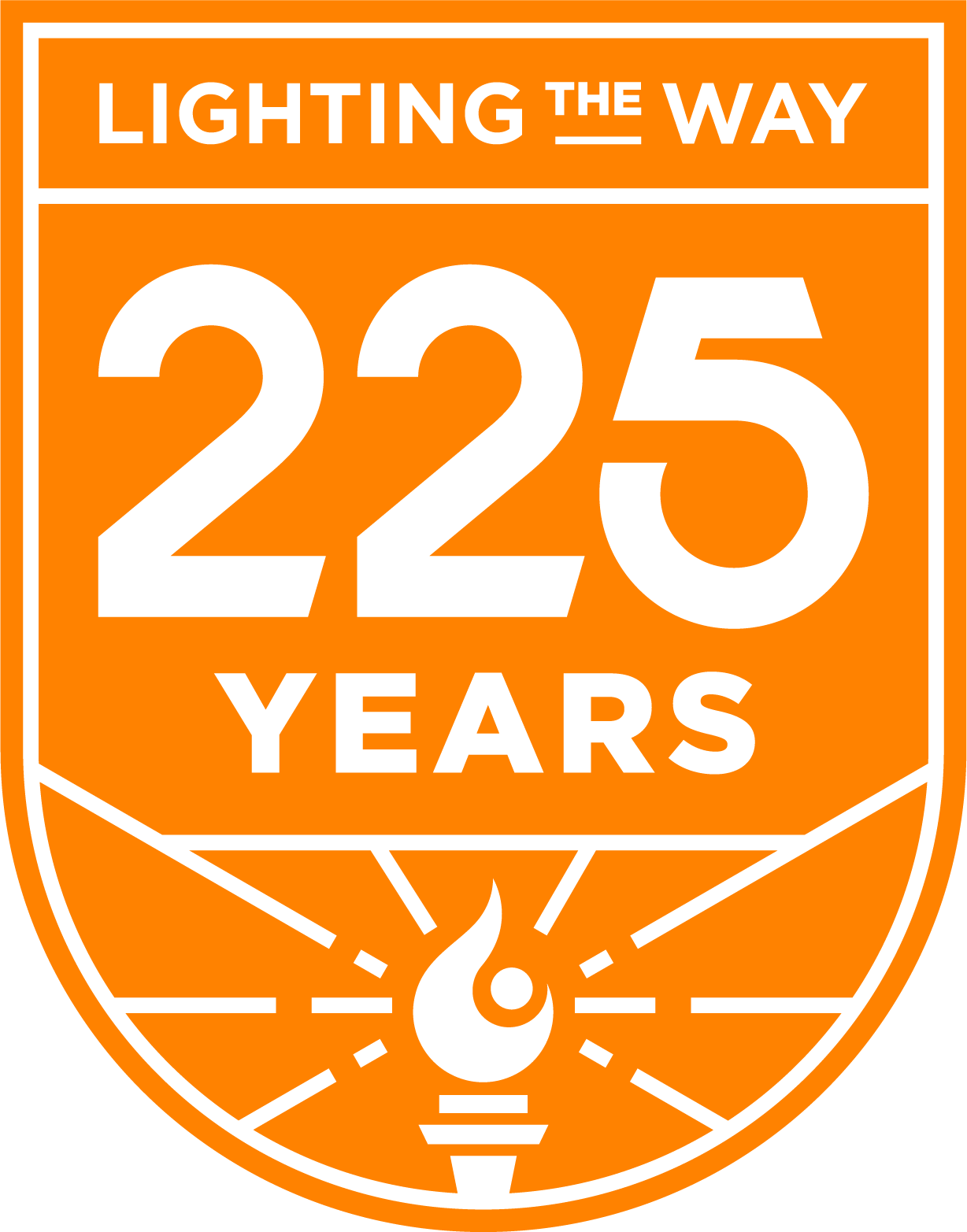 This story is part of the University of Tennessee's 225th anniversary celebration. Volunteers light the way for others across Tennessee and throughout the world.
Learn more about UT's 225th anniversary