There's nothing like a verse of the alma mater to bring a tear to a Vol's eye, but did you know it wasn't written by an alumnus? Take a look at the history behind a few of the university's most beloved songs.
"DOWN THE FIELD"
Also known as "Here's to Old Tennessee," our official fight song lyrics were written by Robert Clayton "Red" Matthews, an engineering professor who came to UT in 1907. He became known as UT's first official cheerleader for his sideline antics and for establishing acrobatic cheerleading at the university. In a 1973 issue of Alumnus magazine, Matthews said the song was "swiped from Vanderbilt—who got it from Yale's 'Down the Field!'" The song is attributed to two Yale alumni, Caleb W. O'Conner (1904) and Stanleigh P. Friedman (1905), and has been used by many high schools and colleges across the country.
Download a PDF of the Down the Field poster.
"FIGHT VOLS, FIGHT"
The lyrics of "Fight Vols, Fight" were written by Gwen Sweet, and the music was composed by Thornton W. Allen and Milo Sweet (Gwen's husband). The Sweets and Allen wrote music as part of Allen Intercollegiate Music Inc., and composed fight songs for other universities as well. "Fight Vols, Fight" was copyrighted in 1939, and by May of that year, the song was included in a dance folio of famous southern college songs. It was noted in a 1939 edition of Alumnus magazine that the inclusion of a new song was highly unusual for the folio series, but the publishing company made an exception for "Fight Vols, Fight!" due to its popularity.
Download a PDF of the Fight Vols, Fight poster.
ALMA MATER
UT's alma mater was officially adopted in 1928 after a yearlong contest sponsored by the school's musical organizations. Students, faculty, and alumni, or members of their families, were eligible to compete for a $50 prize for a song with both original words and music. Mary Fleming Meek, then living in Chattanooga, won the contest with her song titled "On a Hallowed Hill." The words were inspired by the Torch Night and Aloha Oe ceremonies. Although Meek was not an alumna, she had attended UT's Summer School of the South. Both her husband, John Lamar Meek, and her son were graduates, and her father was a former trustee of the university. Meek's great-grandfather John Mason prepared the design for Old College, the first building on the Hill, which was razed in 1919 in preparation for the construction of Ayres Hall. Meek died in 1929, shortly after her composition was selected as the winner of the contest.
Download a PDF of the Alma Mater poster.
---
BONUS POSTER!
Download a PDF of the Rocky Top poster.
---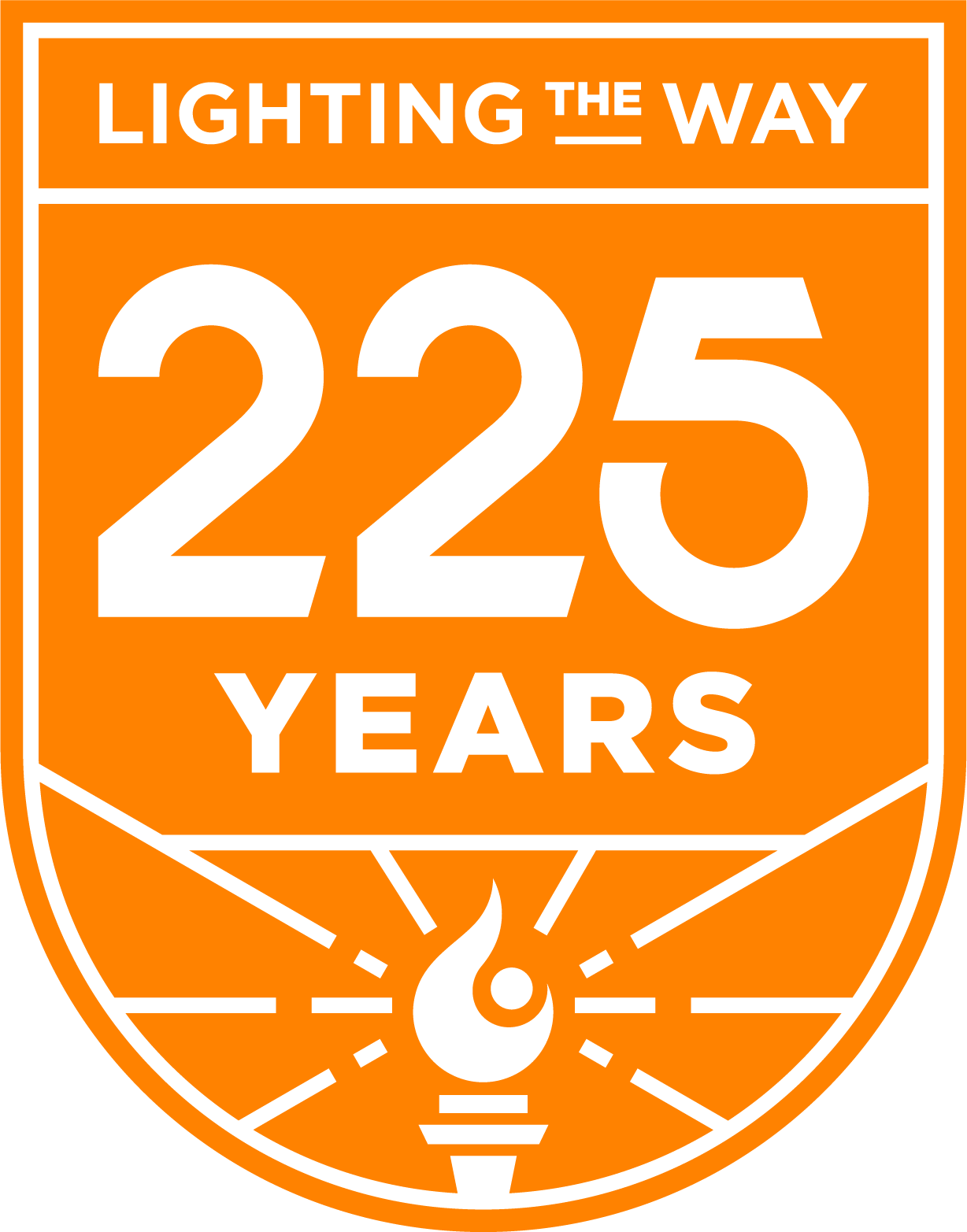 This story is part of the University of Tennessee's 225th anniversary celebration. Volunteers light the way for others across Tennessee and throughout the world.
Learn more about UT's 225th anniversary